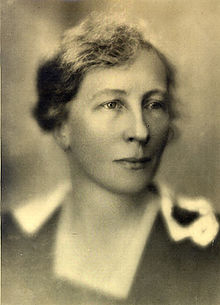 Lilliam Moller Gilbreth is unfortunately best known as the mother from "Cheaper by the Dozen." In reality, in addition to being the mother of 12 children, she was also an industrial engineer, teacher, author and inventor. She was one of a very few working women engineers. She had a Ph.D. at a time when such a thing was unheard of for a woman and was also the first industrial/organizational psychologist.
Gilbreth believed that efficiency could be better accomplished if the workplace was better suited to the worker rather than the worker having to adapt to the workplace. As consultants and teachers, she and her husband trained many managers and companies to better design offices and manufacturing plants to increase productivity by decreasing fatigue.
After the death of her husband, Gilbreth continued working as a consultant to support her 12 children. She changed her focus to the household and the kitchen. As a mother, Gilbreth spent a lot of time in the kitchen cooking meals for her large family. While working as an industrial engineer at GE, she interviewed over 4,000 women to help her design a functional and comfortable kitchen. These interviews led her to design new appliances and products for the kitchen. Gilbreth invented one of the first electric mixers to speed up cooking. She designed shelves for ice boxes to increase storage space and she produced a trash can with a lid. This type of trash can is still found in many kitchens today to keep out bugs and controls smells.

Gilbreth was an extraordinary woman who accomplishments earned her the title "mother of modern management." The California Monthly in 1944 called her "a genius in the art of living" for her ability to combine family and career while making great strides in innovation.